Some buyers are wary of using car auctions to buy their used car. In the traditional sense, an auction is a bit riskier than dealing with either a private seller or a dealership because there's tension over the bidding, no chance to test drive, and barely any time to even get a really close look at the thing you're bidding on.
Fortunately, the world of online auctions has helped to make car auction buying a bit more accessible. You now no longer have to be a first-timer at the auction house surrounded by intimidating auction veterans. It's easier, more anonymous and you can take your time. Today we're looking at some of the best online auction sites and what they offer to customers and sellers.
Don't forget that even when buying online, it's best to have a pre-purchase inspection done on the vehicle before you commit. This will help make sure you know the full status of the vehicle before you sign on the dotted line.
A brief outline of the options:
- Cars & Bids
- Bring a Trailer
- Ebay Motors
- Insurance Auctions USA
- Auto Auction Mall
- Adesa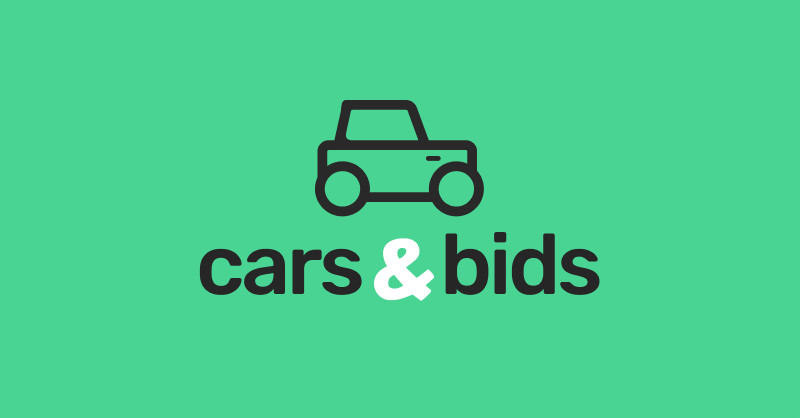 When you're starting out and you want an eclectic list of vehicles and easy ways to search and sort for cars, then Cars & Bids is a great place to start. The website lands on the "Ending Soon" page, giving you a look into what items are within a few days of final bids. From there you can navigate to see new listings, no-reserve listings and auctions that are happening close to your area.
The close-up photos are a nice way to get a good look at what you're buying. Some listings have dozens of photos so you can really see everything. The information offered on the site is solid and comprehensive. They even include a section on "Known Flaws" so you can be clued up on the model and not get caught out. The simple-but-detailed approach of Cars & Bids makes for an extremely positive first auction experience.
Don't forget to read the "Doug's Take" feature on each listing. That's a neutral take on each car offering you an additional insight that the listing creator might not offer up themselves.
When your needs are a bit more specialist, Bring a Trailer is the place to be. With hundreds of auctions going on at one time, it's the place to find cars --- especially of the classic variety --- that are truly unique and collectible. This makes a huge range of prices, from a $6500 bid on a Chevy Caprice to $100,000 for a 1990 BMW M3, it's all happening at Bring a Trailer.
It's a simpler, more old-fashioned style of site, and is quite text-heavy, but that's because it's aimed more at the knowledgeable base of the auction world. Users don't go there for simplicity, but for detail and discussion. One nice addition to their system is the inclusion of what they call "Sniping Protection." This is to mitigate the risk of those pesky auction snipers who wait until the very last moments to place a bid in a way that they hope renders it impossible for anyone else to compete. This protection extends the auction by clock by 2 minutes every time a bid is placed, which means everyone will get a chance to compete if they are watching and waiting.
One downside of the Bring a Trailer option, and similarly the cars and bids is that they don't facilitate anything after the bidding. Users are left to sort out all the details themselves, leaving the opportunity for scammers and flakes to drop out. Thankfully this doesn't happen too often, but those who are looking for a more secure and managed process should take a look at Topmarq .

We couldn't review automotive auction sites and not include something about eBay. With everything bought and sold on this platform, it's a must-have on any list of popular auction sites. It has come a long way since its founding back in 1995. Not only does it have a great selection of cars, trucks, motorcycles and other vehicles, but you can easily search new and used, makes, models and more details with no fuss.
What helps to set eBay apart as a platform, especially for classic cars or buyers/owners of more unusual cars, is the section on parts and accessories. The eBay platform has become quite well known as a place you can go to pick up key components that are no longer stocked by the companies that originally made them. You can also get your hands on unique custom accessories, and other items that help you really make this car purchase your own.
Auctions are always going to be something of a mixed bag in terms of sellers, but as one of the most established players in the field, eBay has a pretty solid record in creating a trustworthy and reliable commercial environment for users.
4. Insurance Auctions USA Inc. – www.iaai.com
Are you planning some DIY fixer-upper projects in your back yard? Insurance Auctions USA specialize in selling, in their words, "lightly damaged, salvaged and clear-title vehicles." Their inventory includes cars, SUVs, motorcycles, trucks and more at wholesale prices. They also include a range of auction and selling methods to cater to people visiting the site with difference purposes.
Let's say you have a very clear idea of what you want on iaai.com you can check the IAA Buy Now inventory to find cars for which you skip auctioning altogether if you want. Using the latest data, IAA puts together a price and allows it to be sold between auctions, allowing extra exposure and a faster deal for sellers.
Motivated buyers like this feature because it gives them a chance to snap up something at a still reasonable rate but without the risk or tension of going through an auction and competing for the bid. The most suitable user for IAA is one who needs a damaged car to fix up as a project right away.
If you want a place with a lot of vehicles and listings, then look no further. Auto Auction Mall has something like 100,000 items in its inventory being sold. What's more, it's not just tens of thousands of the same cars of the last 10-15 years either. Among the range are some great finds, like a 1972 Volkswagen Karmanghia --- bet you never thought you'd see one of them again --- or how about a true classic, a Mercedes-Benz 190D from 1960.
Arguably among the best features of the site are the options to finance vehicles, spreading the cost over time and allowing more accessibility to this very diverse inventory. Payments can range from tens of dollars a month into the hundreds depending on the final cost of the vehicle. Vehicle financing for an auction site is a pretty unique feature, and does help to set this company apart.
Finally, in this list, we have ADESA, that brings together auction locations around the entire US, from coast to coast. Furthermore, you can find just about anything either on wheels or that generally moves in the automotive sense: cars, trucks, heavy-duty equipment, boats, RVs, motorcycles and salvage vehicles, too. It's quite a lineup.
Besides the many auctions in locations across the country (and Canada, too), the thing that helps set ADESA apart is the additional services they offer to customers. They run vehicle inspections, offer condition reports, do reconditioning, key replacement, repairs and more. This makes them one of the most comprehensive services to use when you're looking for a pre-owned or salvage vehicle. All the services you need are right there in one place.
An Alternative
If you're hesistant to handle the auction process, Topmarq offers an additional option which more closely mirrors the buy process that you would experience in person. You can make offers to the seller, which they can accept or reject at any time (within a specificied time period). We all hate the traditional negotiation period of private car sales and this allows you to do it easily from home until both parties are satisfied. Then, online transactions ensure no one changes the terms last minute! Check it out if you want an easier way to buy and sell used cars .
Happy Bidding
Remember to read through all the given information when looking at auction listings. More importantly, think critically about any information that you think might have been left out (deliberately) of the listing. Always do your used car shopping with a checklist to ensure you stay the course and don't make mistakes along the way. Get support where you can, and think carefully about every transaction. Online auto auctions have made things easier, for sure, but there are always risks of which buyers should beware.
---