Big Screen Fever
Modern technology seeks to solve problems and make things easier for us. From the early AM car radios to citizen band radios to CD players and auxiliary cables, the technology used for car information and entertainment has been historically audio based with tactile controls. Is this shift to bigger and brighter screens as good of an idea as it looks?
Alarming Trends
The bigger is better mentality stems from the endless desire for larger flat-screen TVs and, more recently, cell phones. As the car infotainment system developed, it capitalized on this desire. When one sees one of the newest big screen stereos, like the ones Tesla is known for, the idea of it looks pretty advanced, futuristic, and desirable.
Shopping for aftermarket stereo units seems to harbor a must-have echelon . Those who sell their cars proudly advertise "upgraded aftermarket stereo with touchscreen!". Websites I saw selling these multimedia stereos boast how large and bright, and colorful the units are and speak of nothing but their merits. It makes sense from a sales standpoint, but so did the old cigarette advertisements.
It's not to say there are no merits to having information and entertainment in a car. While driving, listening to music, news, podcasts, or talk shows keeps you mentally awake and engaged. It helps you avoid highway hypnosis , like arriving home and forgetting how you got there. The question isn't if there is value to accessing audio-based media; it's the way you go about it.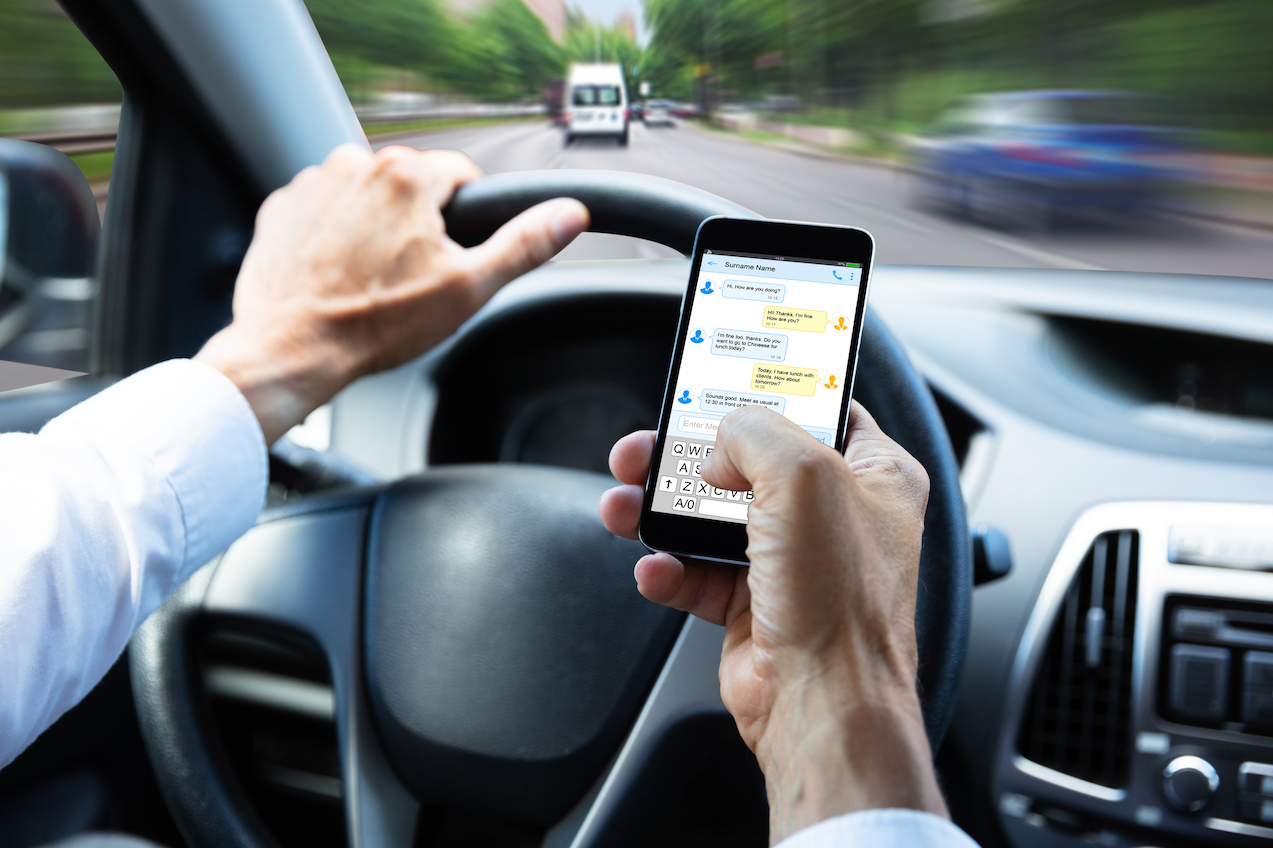 Yet there is a case to be made that it only adds another distracting element to an already dangerous trend. Distracted driving led to 3,142 deaths in 2019, according to research from The U.S. Department of Transportation, National Highway Traffic Safety Administration.
One study even stated these infotainment systems garnered reaction times worse than cannabis or alcohol use and even worse than texting and driving! When the data leads us to these conclusions, it might make you question why you can get a ticket for using a cell phone, but the touchscreen stereo is legal.
Answering To A Bell
Our society has become highly attached to cell phones to the point where it is a chemical dependency issue. The notifications reward with dopamine , like some sort of Pavlov's dog conditioning. From simply using your observations, how often have you been sitting at a light waiting to turn, for example, and seeing the driver next to you texting?
Thankfully, it is at a stop, at least. But once the light turns, they only briefly look up after holding up the line.  And then accelerate quickly to span the gap while looking down at their phone again.?What if the car in front of them brakes suddenly? Disaster is either caused or avoided based on seconds spent observing or neglecting what you are doing.
These car infotainment systems are like a large cell phone in your face, without the ability to decide to put it away most of the time. Some screens can shut off or fold away, but when it is the primary method used for your information, is it enough?
Other Visual Considerations
When driving at night, even if the system dims, it is still brighter than the road most often and forces your eyes to adjust multiple times while checking the info. This leads to eye strain over a long drive, as eye fatigue is common nowadays. Changing to differing light levels and simply glancing away leads to losing vital seconds and needing complete command over your sight .
Many touchscreen systems do not have tactile feedback, so you need to look to see what button you are pushing. Older folks also have more difficulty with this, according to research . With an old-school radio, you can learn the controls and feel for them. While you may know the layout of a touchscreen, there are multiple screen options, and if you don't remember where you left off and have no tactile feedback, it is challenging to use by heart.
Voice commands are a good solution; however, simply having the large screen is a visual distraction, and it does seek your attention. It is designed to look attractive and to make you want it. Some of them even advertise having the ability to play videos and DVDs. Although these are disabled while driving with a "video lockout system," they are regularly overridden, and there are tutorials all over YouTube.
This may lead to legal action against the manufacturers or designers of these systems!
Now you might say there are old alternatives to these distractions. Consider a big foldable map blocking your view, reading a newspaper while driving. I have seen both, though only for a few years. There are some timeless distractions like eating while driving or applying makeup, or, God forbid, arguing while driving.
These old examples could be used to excuse the new dangers, to wave them off, and dismiss them as exaggerated. Yet, any archaic examples of distractions and excuses aside, the goal of advancing technology should be more than just packing as many features as possible for flashy or impressive marketable reasons. The goal is to improve.
Some Hope Is Found
During my research for this article, I found that Mazda seems to agree . After making their observations about safety, they eliminated the infotainment system from their vehicles, replaced it with a heads-up display designed to minimize looking away from the road, and opted for buttons rather than a touchscreen display.
Higher Aims
The higher goal for new technology should be to improve things in a balance of wants and needs. Designers and engineers are tasked with seamlessly integrating technology to make it a better experience and safer. Technology seeks to, on a deeper level, aid our survival through tools.
The car infotainment system has taken cues from marketing teams and salespeople rather than the designers and researchers. If we let the market forces direct the development of a car too heavily, we take it as a given something is safe simply because it is included in the vehicle. While considering this, it is possible to remember that seat belts and airbags were once not included.
We should not forget to take responsibility for our safety. Rather than rely on a machine to give us turn-by-turn directions and be reactive, we should go back to studying the route before we leave. We want to avoid ending up like Michael Scott from The Office and drive our car into a lake because the GPS told us so.
---