Did you ever notice a BMW 3 Series, or perhaps another model, riding down the road in military camouflage colors? What was your first thought when you saw that? Was it a German invasion? Was it a US military vehicle for the streets of downtown? Both of these are unlikely. More likely, you saw a BMW 3 Series that had been covered in a vinyl car wrap with a camouflage (camo) pattern.
Below we look at the different kinds of camo wraps, some for function and others for fashion. We'll also explore why OEMs use it during car development and the benefits of army-style camo vinyl wraps for cars on the road. All this and more are below.
What is Camo Car Wrap?
Protective and Stylistic Coating for Cars' Paint
A camo car wrap is one of the many vinyl wrap styles that cover various cars' original paintwork. A distinguishing feature is its dark colors and flowing mixed patterns such as green, brown, and grey, or the typical colors of military camouflage.
Sometimes you get orange mixed with black and different shades of gray. The material can be purchased in rolls and then cut, shaped, and applied to individual sections of a vehicle until the original paint color has been covered with the effect. Many additional types of wraps exist, like chrome coverings and various other colors .
Some people think these vinyl wraps with different colors and patterns are another part of the paint protection film (PPF) family. While the products are certainly related, they are different since PPF has no added aesthetic difference to the car in most cases. Transparent PPF is a film applied chiefly for protection purposes, primarily to safeguard the vehicle against road debris such as rock chips.
Vinyl has some protective properties and can help protect your car's original paint job, but its primary purpose is aesthetic.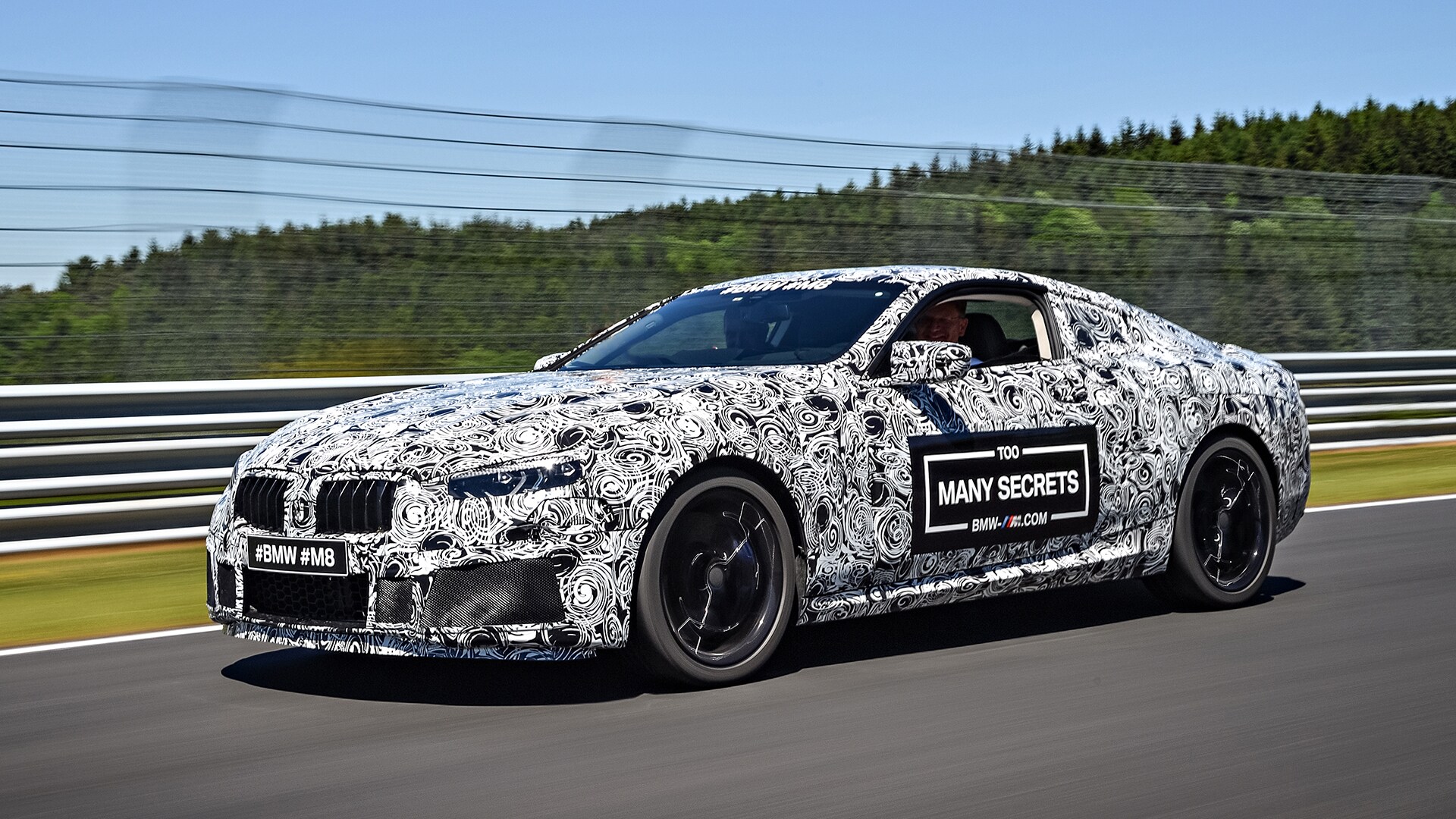 Prototype and Test Car Camouflage
Besides this well-known automotive product, camo car wrap has another function: to obscure the shape and features of a new car model before it has been properly unveiled. Any fan of auto blogs and car magazines will be familiar with so-called "spy shots" of new cars being tested on the track. OEMs know this goes on and can do little to prevent the practice, so they have developed forms of camouflage to at least avert automotive journalists and photographers from seeing key identifying features until the car is ready to be properly unveiled.
There are actually two forms of camo used by automakers, but the one we focus on is "dazzle." In the early stages of development, automakers use crude black canvases and foam coverings which, while looking abysmal, are still the most effective way to block views of any discernible features on the car. When it's time to take the car out on the track and test the ADAS and other features, however, the crude camouflage becomes obstructive and ruins test results. That's where "dazzle" comes in.
Dazzle is the type of close-fitting vinyl camouflage you see in spy shots from the track. It's noticeable because of its distinctive checkered, zig-zagging, swirling, and other patterns. These designs are not arbitrary or put there for pure aesthetic value. In fact, dazzle camouflage is designed to break up the shapes and forms that the eye can typically see. Instead, a less-coherent mass is a visible result.
This camouflage dates back to World War I when it was applied to ships. Sailors and soldiers could see approaching vessels but could not determine their type. This left them unprepared for a timely defense. So it is with soon-to-be-unveiled cars in testing. You see it's a car, but you can't tell anything about it.
And here's a wrap used for stylistic purposes.
How is Camo Vinyl Car Wrap Applied?
Have you ever tried to apply a protective screen coating to the surface of your smartphone or tablet screen? These protectors are great, but the first time you do it, you can end up with problems like air bubbles. As it happens, the application of vinyl car wrap works on a similar principle, but of course, there are more complex shapes to deal with.
Rolls of material can be found online for between $50 to $70 for 10-foot by five-foot vinyl segments. Check out our vinyl sizing guide to figure out how much your vehicle needs. You can also get rolls in smaller sizes to help complete the job. With the vinyl wrap in hand, you're ready to start.
Broadly speaking, you can use one of two methods to apply the wrap: wet or dry. The former is usually used when dealing with flat surfaces and isn't suitable for curved or concave surfaces. If you were doing a partial installation on your car on a flat area like the roof, hood, or side panel, then you might use the wet method for the best results, especially if you're a first-timer. What makes it "wet" is the use of application fluid, which you then have to squeegee out.
More professionals use the dry method because it can be applied to entire vehicles. For those who know what they're doing, it's faster and cleaner. It results in vinyl that's also easier to remove, which is an essential part of what makes vinyl beneficial to a car compared to ceramic coating. Squeegees are used primarily to remove any signs of air bubbles.
Cost
A full wrap done by a professional vinyl wrap specialist will cost around $2,500. But a wrapping bill of $5,000 or more is possible based on vehicle size and the complexity of the installation. In any event, it's only cheap if you do it yourself, which will only cost time.
Benefits of Getting Camo Car Wrap
Several great benefits come with wrapping your car or truck .
1. Vehicle Differentiation
The first thing is that camo is very distinctive on cars since no automakers offer camo as a standard color, not on a vehicle, at least. Some motorcycles have it, but that's different. Your custom coloring can look distinct and unique in a sea of black, white, and silver cars.
2. Paint Protection
Another great benefit is that vinyl protects the original paint, especially when the film is applied using the dry method. Down the line, wrap removal is easy, and the car can be sold in its original color.
Moreover, the camo car wrap has continuously protected your vehicle from the harmful effects of the sun's UV radiation and also worked to protect it from road debris. In this sense, it's a good investment, and a near-perfect OEM paint job on an older car helps to increase resale value.
3. Removable
The other benefit, as we touched on above, is that vinyl is removable. It's not the same as using a ceramic coating, which has to wear off or be polished down.
Drawbacks of a Camo Vinyl Wrap
On the negative side, the initial drawback to a camo vinyl wrap is cost. Professional wrapping services don't come cheap. You're unlikely to recoup this expense when reselling or trading the vehicle, even if the paint job is in perfect condition.
If the vinyl is applied using the wet wrap method, you might be unable to safely remove the covering without damaging your paint. This can negate your financial savings from applying the film yourself.
Conclusion: Is Camo Car Wrap Worth It?
Some people don't like the camo look, but others think it looks trendy and fun. Nothing should stop you if you have a good reason to apply paint protection to your car, have the budget for professional installation, and like the camo look. When you do all the steps right, there are significant benefits for you and your car. Don't worry; you'll always be able to find where you parked. The camouflage isn't that effective!
---